Welcome to Congregation AABJ&D
Congregation Ahawas Achim B'nai Jacob & David is a vibrant, welcoming, inclusive and growing modern Orthodox congregation that is grounded in Torah observance and encourages an ongoing commitment to spiritual growth, enhanced shul involvement, support of the State of Israel, and participation in our broader local community.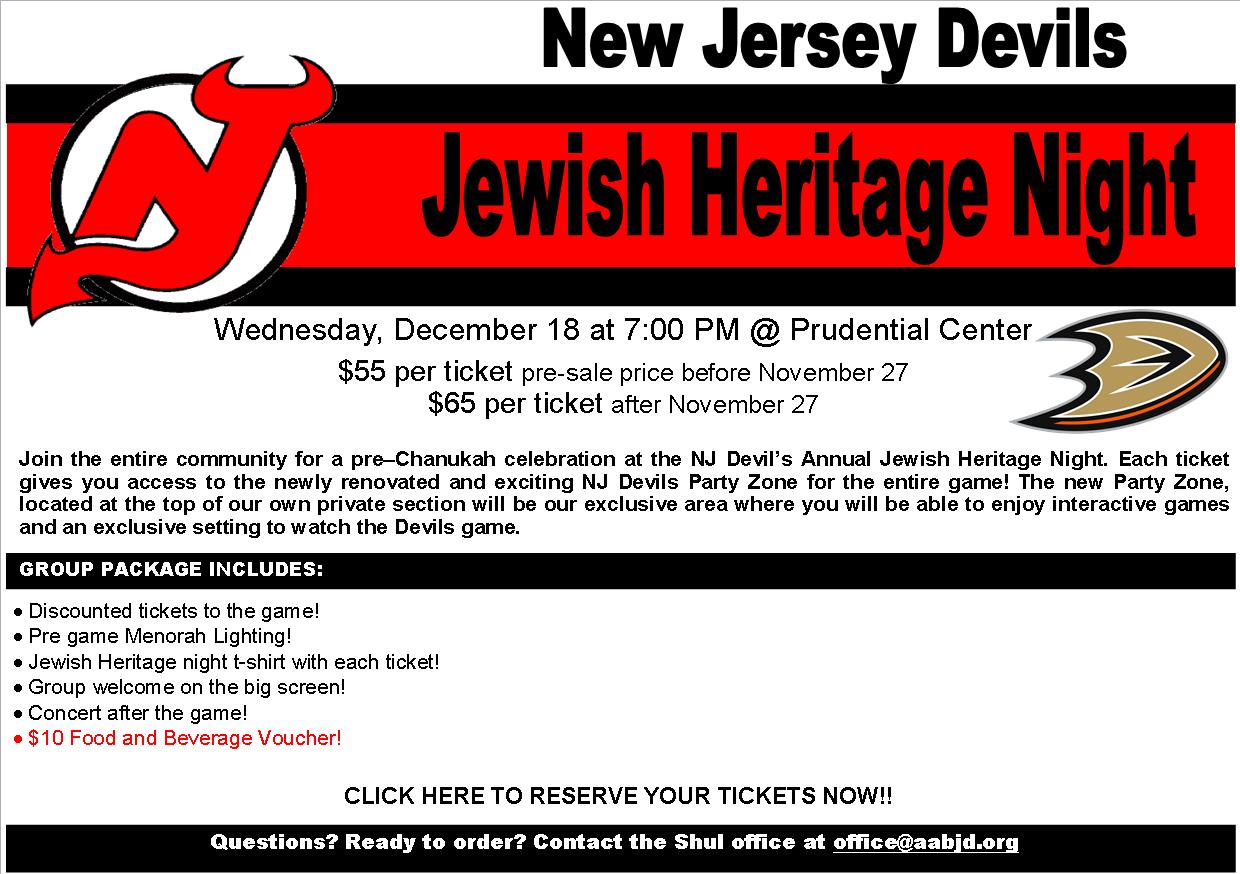 ---
New Simcha Calendar
Our Simcha calendar, listing all upcoming smachot, is now available!
Click here to view the calendar
(N.B. You must be logged in to view the Simcha calendar)
Need to register a date for a Simcha?
Check the Simcha Calendar for any conflicts.
Email your information to

smachot@aabjd.org

You will receive an automated reply indicating the email has been received.

The event will be added to the calendar within 5 business days
Registration of bar mitzvah requires compliance with the shul's bar mitzvah policies.
Shop Amazon and Help AABJ&D

AABJ&D is pleased to offer you a way to make your regular purchases benefit our Shul. For personal purchases, the benefits to the Shul are approximately 0.5%. Please follow the applicable link, sign in using your regular account details and purchase as normal. At this point, it is our understanding that you need to follow the link for each basket of purchases you make so your efforts in this regard are appreciated.
PLEASE NOTE: AABJ&D will not be able to see your shopping or purchasing profile.
Recommended Kosher Certification Agencies SOURCE: Chicago Rabbinical Council (CRC)
Click here for the CRC comprehensive agencies list.
Halachic Healthcare Proxy (HHCP) by the Rabbinical Council of America (RCA)
Health Proxy Guidelines: This document is intended to provide general halachic guidance to patients and families involved in making difficult medical decisions that frequently arise at the end of life.
Health Care Proxy: This Halachic Health Care Proxy is designed to help ensure that all medical and post-death decisions made by others on your behalf will be made in accordance with Jewish law and custom.
Halachic Will: By creating a conditional obligation, one can achieve the same net result as that of a will and other government laws, in a way which conforms to Torah law.
All end-of-life issues and questions should be presented to Rabbi Zwickler or Rabbi Sharbat before they become urgent or emergency decisions.
CONTACT US!
TEL: 973-736-1407
Email: office@aabjd.org
Sun, December 15 2019
17 Kislev 5780
Today's Calendar
Shacharit

: 7:00a
Shacharit

: 7:30a
Sephardim

: 8:00a
Shacharit

: 8:00a
Shacharit

: 9:00a
Mincha

: 12:40p
Mincha/Maariv

: 4:20p
Maariv

: 10:00p
---
Tomorrow's Calendar
Sephardim

: 6:15a
Shacharit

: 6:35a
Shacharit

: 7:25a
Mincha/Maariv

: 4:20p
Maariv

: 7:45p
Maariv

: 9:45p
---
Friday Night
Candle Lighting

: 4:14p
Mincha/Maariv

: 4:20p
Shabbat Day
Hashkoma

: 8:00a
Parsha Shiur

: 8:30a
Sephardim

: 8:40a
Main Shul

: 9:00a
Beit Medrash

: 9:15a
Krias Shema

: 9:36a
Mincha

: 4:00p
Maariv

: 5:09p
Havdalah

: 5:19p
This week's Torah portion is

Parshat Vayeshev
Candle Lighting
Havdalah
Motzei Shabbat, Dec 21, 5:19p
Shabbat Mevarchim
View Calendar

Beautiful, custom-made mezuzot will enhance the Shul as a result of your donation!
Sun, December 15 2019 17 Kislev 5780